Harvard-Radcliffe Club of Westchester Annual Meeting and Dinner
The Harvard-Radcliffe Club of Westchester's Annual Meeting and Dinner will be held at the historic Shenorock Shore Club with Harvard Medical School Professor Jag Singh, M.D. - Roman W. DeSanctis Chair in Cardiology, and author: Future Care: Sensors, Artificial Intelligence and the Reivention of Medicine.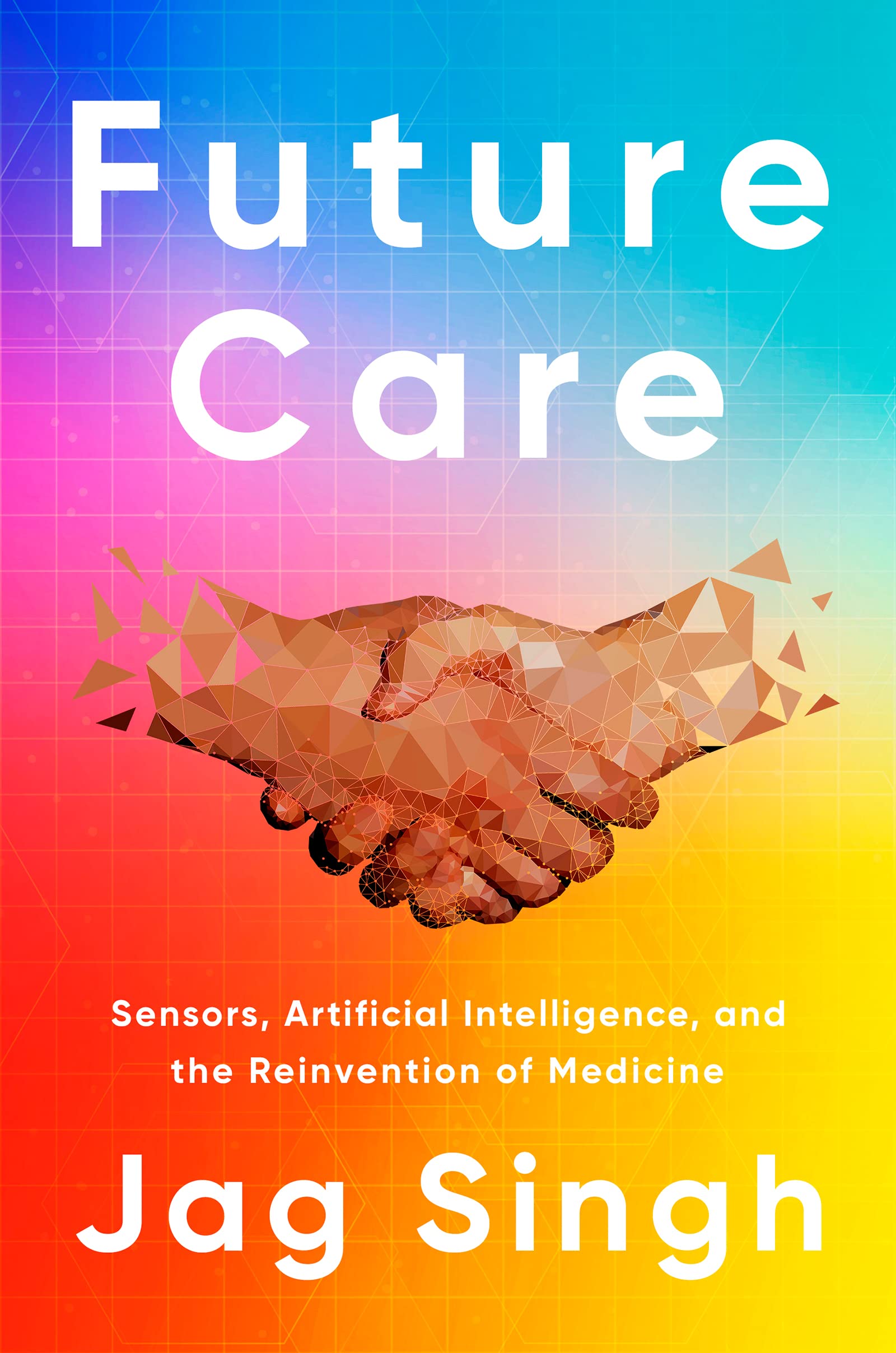 The increasing utilization of virtual care during the COVID-19 pandemic highlighted areas where healthcare is in transition. Over the coming decades, the practice of medicine will see a redesigned system with a focus on digital health and medical device innovation. Using his own illness with the coronavirus and his experience in the research of device technologies, Dr. Singh informs readers not only of the technology behind this digital revolution, but of how its success will lie in our ability to understand and adapt to this changing landscape.
In his most recent work, Future Care, Dr. Jag Singh details:
- The ways the future of health care will be virtual--aided by sensor strategies, predictive analytics and artificial intelligence
- Attentive care will be wherever the patient is and will be provided whenever the patient desires
- Clinical anecdotes and patient stories from medical practice
- That despite the advantages of digital health technology, it will not replace the importance of the human element of touch, empathy and compassion
- How healthcare can become sensible, affordable, and practical and why everyone needs to become a part of the solution.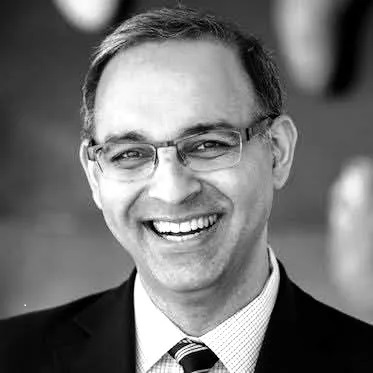 Dr. Jag Singh is a professor of Medicine at Harvard Medical School. He is the former Clinical Director of the Cardiology Division and the Roman W. DeSanctis Endowed Chair in Cardiology and the Founding Director of the Resynchronization and Advanced Cardiac Therapeutics Program at the Massachusetts General Hospital Heart Center. He completed his internal medicine residency, cardiology and cardiac electrophysiology fellowships at Mass General. He also earned a doctorate from Oxford University, a Master of science in clinical investigation from MIT-Harvard and a research fellowship at the Framingham Heart Study. Dr. Singh is an internationally recognized scientist, educator, and lecturer, and serves as an advisor to multiple medical device and AI companies. He lives in Boston, MA, with his family.


Date:
June 21, 2023
Time:
6:00 PM to 8:30 PM
Registration and cocktail reception: 6:00 PM
Buffet dinner / business meeting: 7:00 PM
Program: 7:30 PM - 8:30 PM
Location:

Shenorock Shore Club
475 Stuyvesant Ave.
Rye, NY 10580

Cost:
$85 for members and their guests. $100 for non-members and their guests.
Tickets:
Tickets are available by clicking the button below.
Who:
Open to members and alumni.
Inquiries:
For further info email howard_yeon@post.harvard.edu
NOMINATING COMMITTEE SLATE
Co-President (2-year term):
Howard Yeon '94 AB, '98 MD, '99 JD

Co-Vice President (2-year term):
Dale Akinla II '83 LLM, '87 SJD

Secretary (2-year term):
Hon. Carole Princer Levy '57 AM
Board of Governors, Class of 2024 (1-year term):
Scott R. Levy '94 AB

Board of Governors, Class of 2026 (3-year term):
Seth Farber '86 AB, '89 JD
Diane Gipstein '01 AB
Virginia Bain Maybank '85 AB
Liliane Offredo-Zreik '00 MBA
Linda Shirer Rae '63 AB
---
When:
6:00PM Wed 21 Jun 2023, Eastern timezone

Where:
Shenorock Shore Club
475 Stuyvesant Ave.
Rye, NY 10580
[ Get Directions ]
Look Who's Coming:
Henry Godfrey
Ginger Schnaper
Howard Yeon
Guest of Howard Yeon
Scott Levy
Stephen Kelly
Anthony John
Cynthia Weber
Liliane Offredo-Zreik
Sano Health
Herve Offredo
Barnet Products
Janet Korins
Penny Eickemeyer
Kenneth Katz
Gillian Katz
Eugenie Rosenthal
Anna Kazanchyan
Mariam Markarian
Judith Grand
Silchen Lee
Jacqueline Steinert
Nancy Fishman
Charles Fishman
Meredith Stanford
Rytes Company
Charles Kaplan
Hodgson Russ LLP
Linda Kaplan
Jeewon Park
Ying Dong
Anthony Mercando
Guest of Anthony Mercando
Stanley Schneller
Guest of Stanley Schneller
John Baker
Elizabeth Glass Poyet
Tai Wong
Thomas Wong
Celine Stahl
Eugene Osagie
Harlem Hospital
Moutushi Kundu
Harlem Hospital
Thabit Al-khateeb
APA
Christine Zhao
HBS Class of 2002
Lucas Chu
CerebralValley.ai
... a total of 42 guests.
Note: to opt out from this list please sign in, go to My Account and change your preferences under My RSVPs.