September 13 - VIRTUAL - Mary Calvi on the Hidden History of Theodore Roosevelt

Theodore Roosevelt is known as a politician, conservationist and president of the United States, but at Harvard, he had a reputation for having high energy and enthusiasm often causing his behavior to be questioned by his peers at that time. Explore the hidden history of Theodore Roosevelt; love letters never-before-published, and photos never before made public will be revealed in an exclusive sneak peek at the upcoming novel (and related research) that tells the story forgotten for over a century.
Topics will include a unique perspective into the hidden history of Theodore Roosevelt focusing on his early years at Harvard College and the beginnings of Radcliffe and his subsequent fight for educational opportunities for women.


Mary Calvi is a 12-time New York Emmy award-winning journalist, news anchor at WCBS-TV, and national anchor with Inside Edition Weekend. Calvi's upcoming novel, If A Poem Could Live and Breathe: A Novel of Teddy Roosevelt's First Love is based on never-before-published love letters hidden for over a century. Her in-depth research for her debut book in 2019, Dear George, Dear Mary: A Novel of George Washington's First Love, is the basis of a Smithsonian Channel documentary airing now and was profiled on CBS Sunday Morning with Jane Pauley. Calvi lives in Yonkers, New York, where her husband, Mike Spano, serves as mayor. They have three children.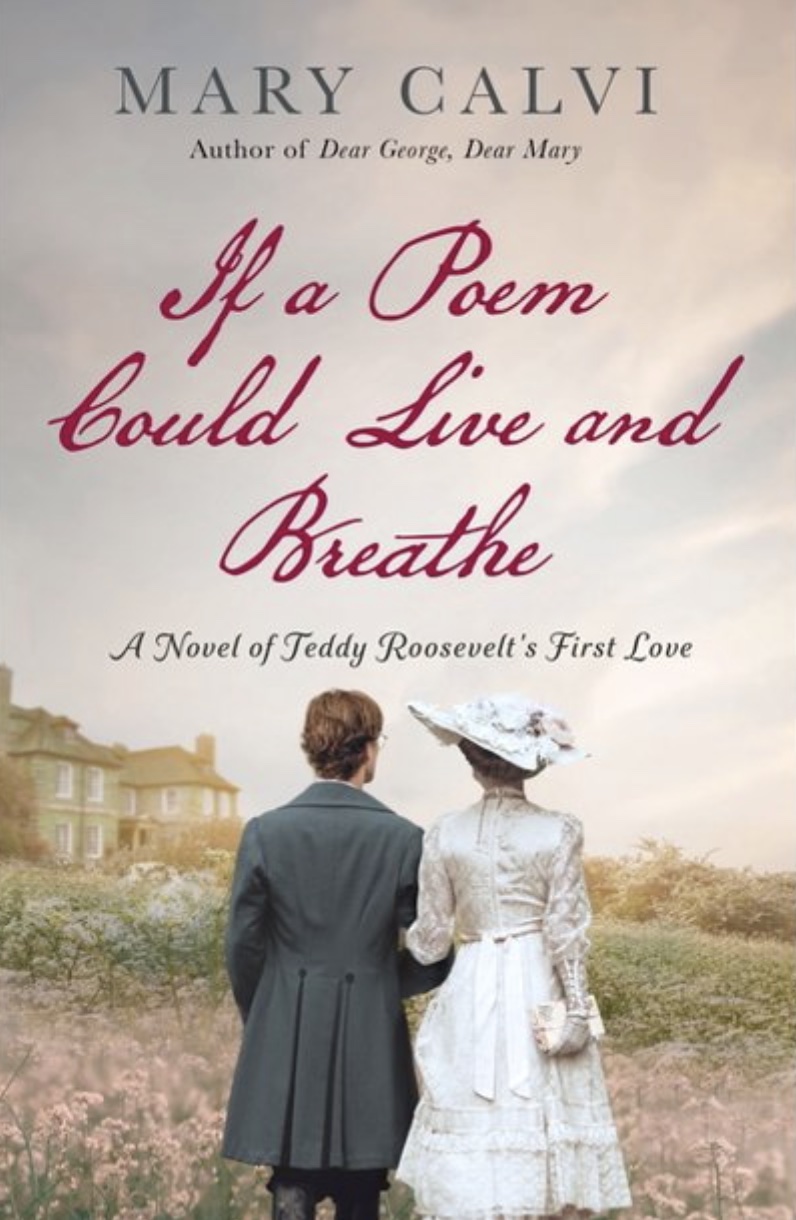 Signed books will be available for pre-order through Womrath Books in Bronxville (the bookstore's owner, Morin, is a graduate of Harvard) by clicking the image of the cover to the left or here. The first fifty pre-orders will come with a free signed copy of Dear George, Dear Mary, plus bonus materials (an exact replica of a Theodore Roosevelt love letter, and a framed reproduction of art by Theodore Roosevelt) (These will be shipped ahead of time to individuals). Author proceeds from book purchases will be donated to the Alumnae group.

This talk is arranged by Hon. Carole Princer Levy '57 AM.

Date:
Tuesday, September 13, 2022
Time:
7:00PM - 8:00PM.
Location:
Webinar
** when you RSVP for the event via the link below, you will receive a link for the webinar within 24-48 hours of the event. **
Cost:
Free.
Tickets:
Tickets are available by clicking the button below.
Who:
Open to members and alumni.
Inquiries:
For further info email howard_yeon@post.harvard.edu